Rome Computer Electronics Recycling
Beyond Surplus provides Rome Computer Electronics Recycling Services for businesses and residential customers.
Schedule A Pickup Or Drop Off
Rome Computer Electronics Recycling Services For Residential Customers & Businesses
We are registered with the state of Georgia as an Electronics Recycler and comply with all recycling laws. Unquestionably, Beyond Surplus keeps all electronics waste out of the landfill. In addition, we do not export any hazardous materials to other countries compared to other Georgia companies.
Free Electronics Recycling pickup services are available to cities & towns around Armuchee, Cave Spring, Coosa, Lindale, Mount Berry, Rome, Shannon, Silver Creek, .
Rome Computer Electronics Recycling By Mail For Free
You can now recycle select items like Windows Laptops, Apple MacBooks, iPhones, iPods, and Chromebooks by mail for free. Request a USPS 0r UPS Shipping label by completing the form below. You, Will, receive a tracking number to track the progress of recycling your devices. This service is available to Businesses & Residential Customers. Ship your items to us directly from your Home or Business.

See Recycle Electronics By Mail
A Business or Residential Customer in Rome?
Residential Customers can only drop off at our Smyrna Cobb County location or mail in special computer equipment by requesting a prepaid shipping label. Only businesses in Rome at a commercial address can schedule a pickup.
Business Or Commercial Customer in Rome?
To better assist you, first complete the form below 24/7. We need to know what Equipment you have, attach any inventory list or pictures, or Call during business hours. We will reach out to you after form completion and offer alternatives for your Equipment's safe and secure disposal.
Residential Customer in Rome?
Due to Covid19, the only Rome Electronics Recycling Center That Is Open For Drop Off's is in Smyrna Cobb County @ 1835 S Cobb Industrial Blvd SE #105, Smyrna, GA 30082
The Smyrna location is the only Drop Off Center Accepting Items For Recycling Drop Off. There are no other facilities currently open that offer this level of service.
What is Included with the Free Rome Computer Electronics Recycling Center Services?
1. Free Pickup for Businesses in Rome With Qualifying Equipment. Schedule A Free Pickup.
2. Removal of Asset Tags, Stickers, and Identifying Marks. All Equipment picked up from Rome Is Inspected & Sanitized.
3. Recycling and disposal of all Rome equipment following all Local & Federal Regulations. R2 Downstream Vendors, Zero Electronic Waste in Landfill.
4. Rome Data Destruction, FREE Shredding of Hard Drives & storage media. Free DoD 5220.22-M Data Wipe &/or Physical Shredding, per customer specifications.
5. Visual Verification Of Destruction: Watch your Hard Drives & Storage Media Getting Destroyed in Person or Via Video available for a small fee of $$.
6. Removal of End of Life Electronic Equipment from Rome We bring all the Equipment required to remove the Equipment from your building safely.
7. Beyond Surplus will handle the logistics of equipment pickup and delivery to its warehouse from your company's location(s) in Rome. We also make arrangements to use our Equipment and a trucking company to facilitate pickup and delivery. In addition, beyond Surplus will provide the labor to move and palletize the Equipment on-site.
8. Overview Pictures of the Equipment when we receive it at our warehouse. "A picture is worth a thousand words" Visual Verification of equipment delivery to our facility from your Rome location.
9. Free Drop Off Receipt / Certificate of Recycling and Data Destruction. A Contractual Written Guarantee that your Equipment will be Recycled & Disposed of Responsibly & Your Data shredded Beyond Recovery. Transfer of Liability for your Equipment picked up from Rome.
10. Free Drop Off For Residential customers & Businesses that do not qualify for a free pickup in Rome can drop off any number of Acceptable Items at our Smyrna warehouse.
Rome Hard Drive Shredding Video
See Items Accepted/Not Accepted
How to prepare your computers, tablets, phones, IPads, and iPhones for recycling in Rome
Directions To The Smyrna Nearest Drop-Off Location For Rome
See List of Accepted Items. Typically Computers, IT Equipment. Telephone Equipment of all types: PBX, VOIP, Business Phones, Systems. Test Equipment, Oscilloscopes, Spectrum Analyzers. Network Equipment of all kinds: Routers, Switches, Modems. Consumer Electronics: iPods, Walkman, GPS, Digital Cameras. Servers of all types (PC, mini, midrange, mainframe, etc.)—PCs/Computers of all kinds (laptop, notebook, desktop, all-in-one.
A few facts about Rome Computer Electronics Recycling
Located in the foothills of the Appalachian Mountains, Rome is the largest city in and the county seat of Floyd County, Georgia, United States. It is the principal city of the Rome, Georgia, Metropolitan Statistical Area, which encompasses all of Floyd County. At the 2010 census, the city had a population of 36,303.[3] It is the largest city in Northwest Georgia and the 19th largest city in the state. Rome was built at the confluence of the Etowah and the Oostanaula rivers, forming the Coosa River. Because of its strategic advantages, this area was long occupied by the Creek and later the Cherokee people. National leaders such as Major Ridge and John Ross resided here before Indian Removal. The city has developed on seven hills with the rivers running between them, a feature that inspired the early European-American settlers to name it for Rome, the longtime capital of Italy. It developed in the antebellum period as a market and trading city due to its advantageous location on the rivers, by which it sent the rich regional cotton commodity crop downriver to markets on the Gulf Coast and export overseas.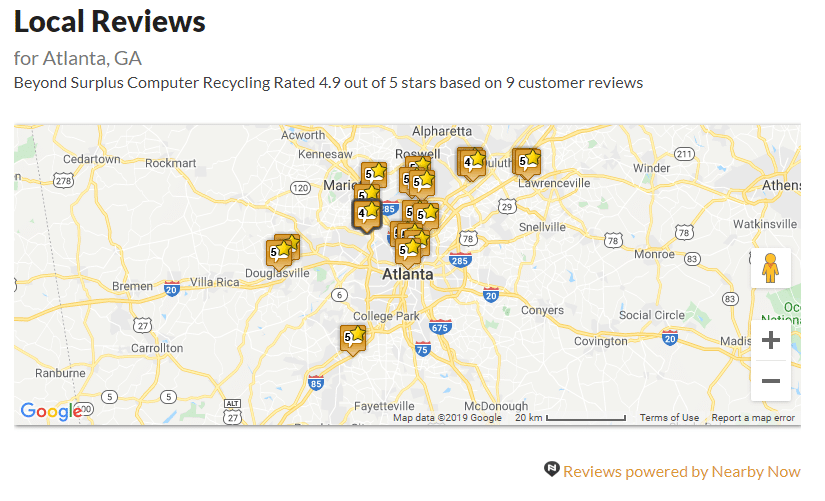 Free Rome Computer Recycling
Rome Computer Electronics Recycling Services are free to metro area businesses and residents for the most part. Beyond Surplus provides unparalleled Rome computer recycling services for businesses & residents. Recycle computers, laptops, servers, and IT & Office Equipment in Rome with our EPA-compliant, convenient e-waste disposal services. Our computer recycling options will ensure the proper handling of all of your computer equipment. Rome Computer recycling services are free & unmatched.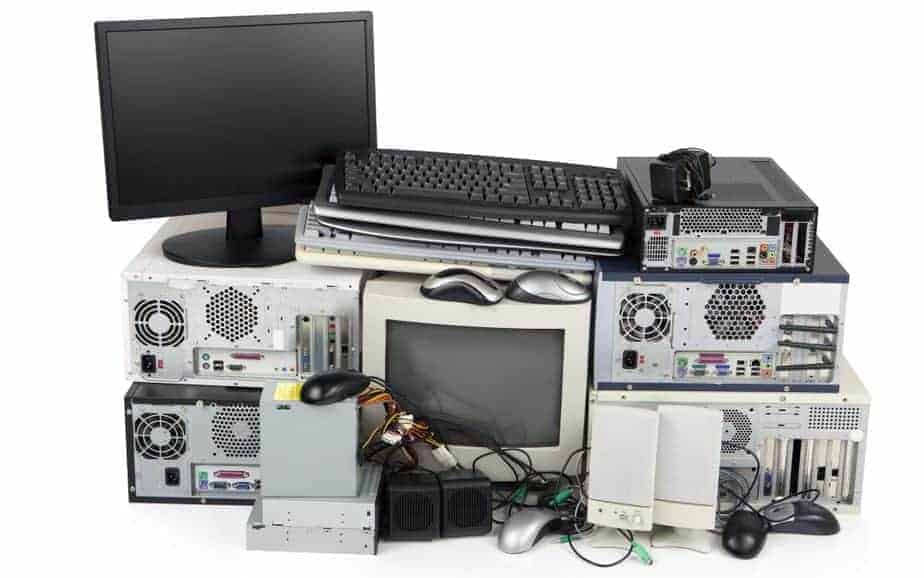 Contact us for more information about Rome computer disposal services if you have questions about how to dispose of computers near Rome. You are looking for where to recycle computers in Rome? We can help. Are you searching for where to recycle computers near you? Computer equipment recycling for residents and businesses in Rome is what we do. Computer recycling Rome is the solution for the disposal, recycling, and donation of your old computer equipment. We are a responsible recycler, and you will not see your recycled computers on a burn pile in the 3rd world on your 6 o'clock news.
You ended up here because you are looking for free Rome electronics recycling services near you. At Beyond Surplus, we pride ourselves in offering unrivaled accessible electronics disposal near Rome. In addition, beyond Surplus offers Free electronics recycling for Rome businesses and residents. We believe electronics recycling in Rome should be accessible and convenient. So if you are looking for an electronics recycling center near Rome, we can help.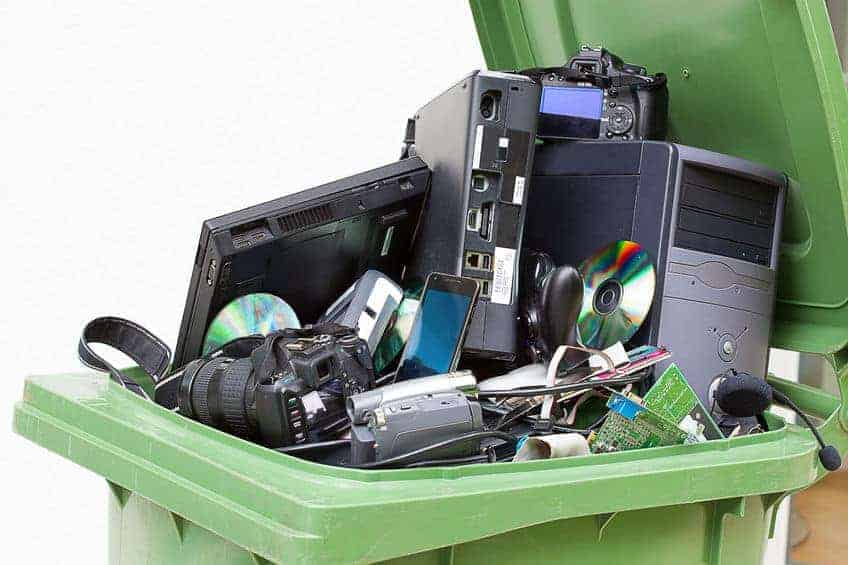 Rome equipment, which is Old, new, broken, or obsolete, can be recycled at our facility. Be proactive and recycle electronics Rome. You now have a solution for where to donate old electronics near Rome at your Rome recycling center.
Beyond Surplus offers unmatched free hard drive shredding Rome services for metro area businesses & residents. We secure, wipe or physically destroy all storage media to the customer requirements as part of our free Rome data destruction service. For every device we receive, we inspect and sanitize data by default. We are your one-stop shop for your hard drive recycling needs. Additionally, we offer hard drive disposal services near Rome. Contact us if you are looking to safely destroy or dispose of your old hard drives in Rome.
Beyond Surplus operates an industrial hard drive shredder that shreds all hard drives beyond Recovery. If you are looking for how to destroy hard drives, recycle hard drives, or do complex drive disposal services in Rome, we can help. If you want to kill a computer hard drive in Rome, look no further beyond Surplus operates servers and shredders that can get the job done with our free hard drive destruction services.
Free Rome IT Equipment disposal services offered by Beyond Surplus are accessible and convenient. IT Equipment disposal in Rome should not be complicated. Contact us for all your IT asset disposition (ITAD) needs. If your company has a large volume of IT equipment, we can buy it outright or make profit-sharing available.
Recycle IT equipment in Romeat no cost with a custom-developed IT asset disposal service program for your Rome business.
Recycle Laptops Rome
Recycle laptops Rome with our complimentary recycling services. If you are looking for where to recycle laptops in Rome, beyond Surplus can help. If you are wondering where to recycle laptops near Rome? We offer a wide range of Free Rome laptop recycling services. In addition, we operate a recycling facility open to the public and businesses where you can recycle laptops near you. Disposal of laptops in Rome is not complicated. Contact us if you are looking to dispose of or recycle your laptops in Rome. Whether 1 or 100, no quantity is too small or too big.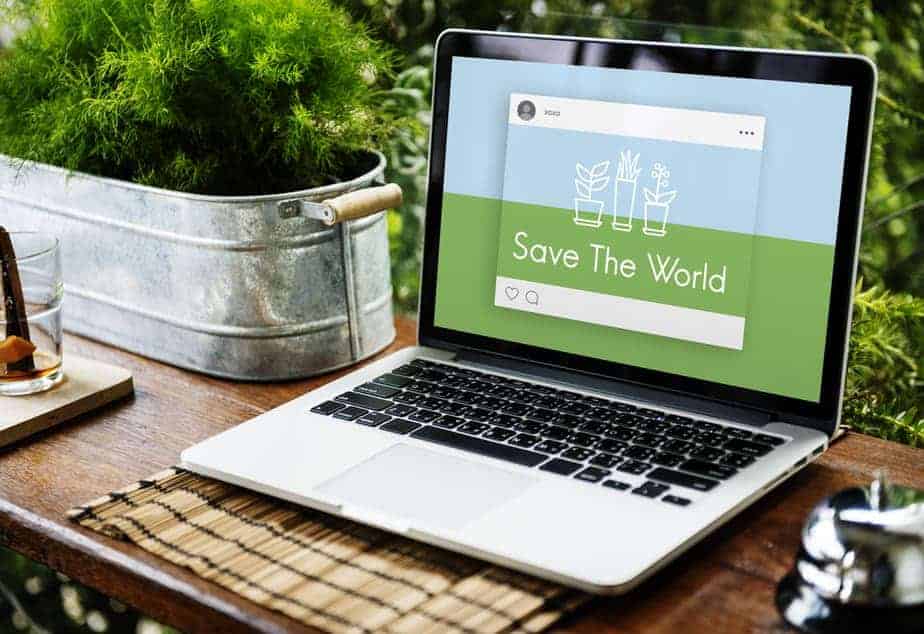 Where to dispose of or recycle old laptops? Lookup Beyond Surplus on google. Recycle laptops in Rome, or where to recycle laptops conveniently, that's us. Beyond Surplus. We offer complete A-Z laptop donation, recycling, and disposal service. Beyond Surplus handles all laptops for assistance, laptops for disposal, and recycling. All Rome laptops donated are recycled responsibly, with any hard drives and data destroyed.
Full-service Medical equipment recycling Rome, our services include de-install, remove, and ship. Additionally, beyond Surplus, we have simplified medical equipment recycling in Rome. Contact us if your organization, hospital, practice, clinic, or dental office is looking to recycle medical Equipment or donate used durable medical Equipment in Rome.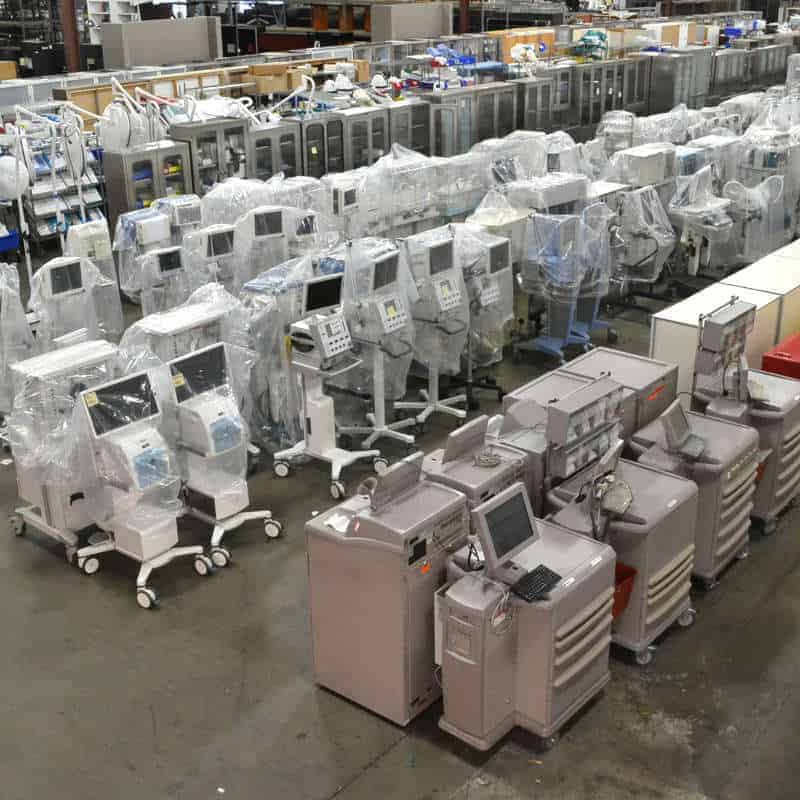 For the most part, our Rome durable medical equipment recycling and Rome medical equipment disposal services are convenient and complimentary. It shouldn't be complicated; donate used medical Equipment, Rome, and be rest assured your Equipment will be recycled and disposed of responsibly. In addition, Rome now has a facility where to recycle medical machines.
Free Rome Computer Electronics Recycling services:
Rome Asset Recovery Services
Does your business have many Business Grade, Enterprise Level IT equipment? CLICK HERE For More Info
Beyond Surplus also provides Asset Recovery & Profit Sharing Services for large volumes of Equipment. We Buy Your Business's Excess Computers, Laptops, Servers, etc. Beyond Surplus Pays a fair market price for all Equipment, unlike scrap metal yards that pay only a fraction of "scrap prices."
What happens to hard drives and storage media?
Every hard drive and storage media brought to us is wiped using a Department of Defense Compliant erasure program free of charge. All hard drives & storage devices deemed to be non-functional will be shredded or otherwise physically destroyed at no cost to the customer. As part of our data security guarantee, we will supply you with a "Certificate of Recycling" stating that all hard drives were destroyed upon request.
How do you handle Equipment to be recycled?
Beyond Surplus is registered with the state of Georgia as a Computer Recycler; we adhere to a strict zero-landfill policy for all electronic waste and do not export hazardous materials to other countries.
At our warehouse, we thoroughly inspect every item and protect your Data by removing Asset Tags, Sticker,s and Identifying marks from each unit (Sanitized). During this initial Inspection stage, all Hard Drives, CD-Roms, floppy disks, and other magnetic storage media are certified securely destroyed or Shredded (data security).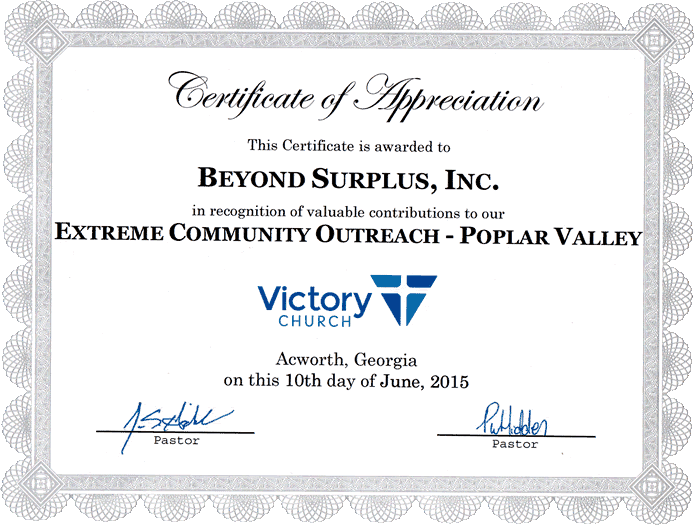 After Data Destruction and Sanitization, we test all Equipment for remarketing. Reduction and Reuse is the best option for the challenge of e-waste per EPA guidelines. Beyond Surplus partners with Charitable organizations and Churches to provide Free computers, monitors, and various electronic Equipment, making them available to low-income families, students, and veterans who otherwise would not be able to afford the devices.
Do you have any equipment that does not meet Reuse standards? Additionally, do you have any computer equipment unrepairable, old, obsolete, or not contractually permitted to be remarketed? This type of Equipment is recycled & destroyed by demanufacture and or physical Shredding. Virtually every component of computer equipment is broken down and Recycled.
Reduce, Reuse, Recycle.
Rome Computer Electronics Recycling City Info
Learn More About Rome on Wikipedia.com
Open & Explore Rome Google Map on maps.google.com
Locate Nearby Rome Google pharmacies on google.com
Browse List of Rome public and private schools on GreatSchools.Org
View Current Rome weather report weather.com