Looking for the best way to recycle your used Apple iPhone, iPad, iMac Desktop, Mac Pro, Apple Watch and MacBook Laptop? Beyond Surplus is the leading Apple Recycling Program solution provider.
Schedule A Pickup Or Drop Off
Apple Recycling Program
Our Apply recycling program is for Everyone, Businesses, Schools, Residential Customers etc. If you are looking to recycle your old iphones or recycle mackbooks regardless of quantity or age we can help. The Beyond Surplus Apple Recycling Center is equipment to safely and responsibly recycle all apple products.
Call Now 404-905-8235 Or Complete Form Below To Get Started with the Apple Recycling Program
Recycle By Mail For Free All Apple Products!
You can now recycle select items like Windows Laptops, Apple MacBooks, iPhones, iPads, Chromebooks by mail for free. Simply request a USPS 0r UPS Shipping label by completing the form below. You Will receive a tracking number to track the progress of the recycling of your devices. This service is available to Businesses & Residential Customers. Ship your items to us directly from your Home or Business For Free Nationwide regardless of condition.
See Recycle Electronics By Mail

Apple Recycling Program For Recycle iPhone
When your Apple iphone product is no longer the shiny new device you once loved, it's best to dispose of them safely and responsibly. If you are searching for how to recycle iphones we can help. Recycling iphones regardless of their age or condition should not be complicated.
Beyond Surplus specializes in iphone recycling from the old 1st gen iphone to iphone 13 pro's and beyond. Searching for how to recycle an iphone? Or Iphone Recycle Near Me? Search No More. With The free service there is not reason not to recycle iphones in person or vial our mail in program.
Apple Recycling Program Recycle MacBook
Why should you recycle your macbook? or Electronics? Recycling electronics helps reduce pollution that would be generated while manufacturing a new product. Recycling also reduces energy needed to extract valuable and limited resources. Electronic waste (e-Waste) recycling also reduces the energy used in new product manufacturing. Most importantly recycling your old MacBook's reduces the amount of waste sent to landfills and incinerators.
How can you recycle your macbook? Simply either in person or via mail for free! We specialize in recycling MacBook pros regardless of age or condition. If you are searching for how to recycle old MacBook's we can help. How to recycle a MacBook pro should not be complicated thus we have simplified the process. Does apple recycle old MacBook's? No, they rely on service providers like Beyond Surplus.
Apple MacBook recycles services available nationwide. Contact us if you want to apple recycle macbook air. Our apple macbook recycle program is free and convenient. Contact us to recycle your macbook or if you are lookin for where to recycle macbook or how to recycle macbook. Recycling a macbook should not be complicated.
Apple Recycling Program Recycle iMac
You ended up here because you are searching for how to recycle imac. How to recycle imac or how to recycle an imac is a popular service provided by beyond surplus nationwide. Our Apple imac recycle program is unmatched. if you are looking for where to recycle imac look no further. How to recycle an old imac should not be complicated. We can recycle imac g5, imac g4, imac pro or any imac regardless of age or condition.
So how to you recycle an apple imac? simply contact us by calling the number above or completing the form above. Every aspect of Data destruction through wiping or physical hard drive shredding is by us. Some questions ask how do i wipe my imac before recycling, where to recycle an apple imac or how to recycle an imac?
Just contact us we operate a contactless drop off center for safe and secure disposal, repurposing and recycling of imac. Recycle My imac today for free so theres no excuse not to recycle an old imac with our imac recycle program.
Apple Recycling Program Data Security & Data Destruction
When you utilize Beyond Surplus's apple recycling program rest assured your data or personal information is secure with us. We offer Free hard drive wiping using the DoD 5220.22-M 3 Pass data sanitization methods that will prevent all software based file recovery methods for all apple devices.
Apple devices such as macbooks, iphones, imacs deemed to be too old or non-functional will have the hard drives shredded or otherwise physically destroyed according to NIST SP 800-88 Guidelines for Media Sanitization at no cost to the customer. You can request a drop off receipt or certificate of recycling.
What happens to recycled apple macbooks, imacs & iphones?
At our warehouse we thoroughly inspect every donated apple imacs, macbooks, iphones and protect your Data by removing Asset Tags, Stickers and Identifying marks from each unit (Sanitized).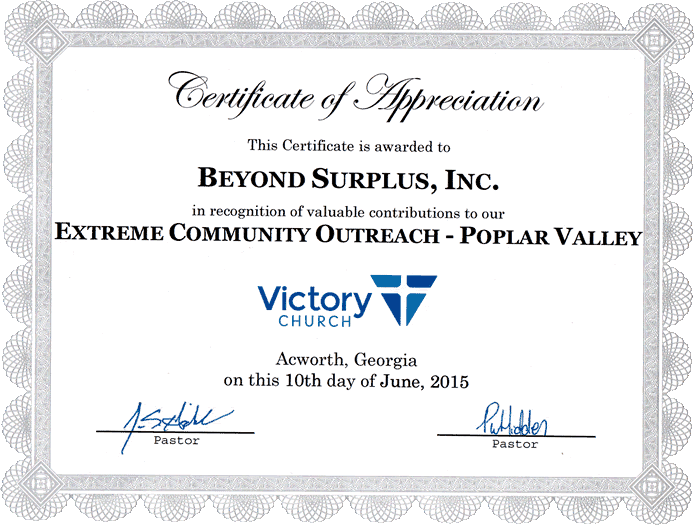 After Data Destruction and Sanitization we test all equipment for re-use or re-marketing. Reduction and Reuse is the best option to the challenge of ewaste per EPA guidelines. Beyond Surplus partners with Charitable organizations and Churches to provide Free computers, monitors and assorted electronic equipment making them available to low-income families, students and veterans who otherwise would not be able to afford them.
Popular Apple Links
‎History · ‎Timeline of Apple Inc. products · ‎Apple TV · ‎Apple (disambiguation)