Free Atlanta Computer & Electronic Donations
Electronic Donations Atlanta Computer Recycling & Disposal Services for Residential Or Business Customers
Electronic Donations For Residential Or Business Customers
Residential Customers Or Businesses Can donate their IT Equipment, Audion Equipment, Laptops, Computers, Smartphones, & Other Accepted Electronics.
Congratulations you ended here because you are searching for a local reputable company for Free Atlanta Computer & Electronic Donations in Atlanta Metro Area, Georgia & Beyond.
Call Now 404-905-8235 Or Text, Get Your Questions Answered!
Electronic Donations By Mail For Free
You can now recycle select items like Windows Laptops, Apple MacBooks, iPhones, iPads, ChromeBooks by mail for free. Simply request a USPS 0r UPS Shipping label by completing the form below. You Will receive a tracking number to track the progress of the recycling of your devices. This service is available to Businesses & Residential Customers. Ship your items to us directly from your Home or Business For Free Nationwide regardless of condition.

See Recycle Electronics By Mail
Business Or Commercial Customer?
To better assist you first complete the form below 24/7 we need to know what equipment you have, attach any inventory list or pictures or Call during business hours. We will reach out to you after form completion.
Only businesses can schedule a pickup in addition to being able drop off equipment at our facility. Call now for or schedule a Free Consultation for the Disposal of your computer & IT Equipment.
Residential Customer?
First fill out form below 24/7. To better assist you we need to know exactly what you have, you will receive drop off instructions to your nearest Atlanta metro area/Smyrna drop off location and accepted items list. You will receive a drop off number & Information will be emailed to you 1-2 minutes of completing the form. Once you receive your drop off number you can drop off your items anytime during our business hours. Business Hours: Mon-Fri 9AM-12PM, 1.30PM-4.30PM; Saturday 8.30Am-1.30PM; Closed: Sunday
An appointment is not needed but we need to know ahead of time what you intend to recycle. No Pickup service is available for residential customers only drop off. If you have any questions call the number above.
Address: 1835 SOUTH COBB IND. BLVD SE #105, SMYRNA, GA 30082
Beyond Surplus has made is simple to Donate electronics, computer and IT Equipment in Georgia! Donating your used or new desktop computer, laptop, tablet, phone, networking equipment, surplus computers or other electronic gadgets is exceptionally simple.
While Beyond Surplus is NOT a nonprofit company, we do however accept donations of computers and laptops and work hard to find a good home for them. If you have a large quantity of equipment, we can work with you to find nonprofit that needs computer donations. We accept donations for old computer equipment and donations of electronics and laptops.
Free Atlanta Computer & Electronic Donations
We have a recycling center that accepts public computer donations. If you have a large quantity of laptops, chromebooks or macbooks we can work with your business to find organizations that need laptop donations for schools or for Atlanta metro schools laptop donations. We are one of Atlanta's trusted companies to handle computer equipment donations, public computer donations or donations for old computer equipment is what we specialize in. Free Atlanta Computer & Electronic Donations if you drop off equipment at our warehouse or for business free bulk equipment pickup is available.
We will find a new home for Atlanta Computer & Electronic Donations
At our warehouse we thoroughly inspect every donated item and protect your Data by removing Asset Tags, Stickers and Identifying marks from each unit (Sanitized). During this initial Inspection stage all Hard Drives, CD-Roms, floppy disks, and other magnetic storage media are Wiped or Shredded (data security) for free.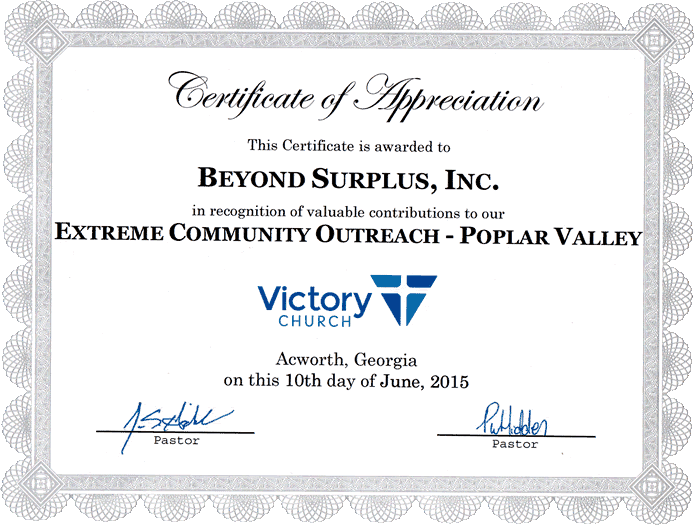 After Data Destruction and Sanitization we test all equipment for re-use or re-marketing. Reduction and Reuse is the best option to the challenge of ewaste per EPA guidelines. Beyond Surplus partners with Charitable organizations and Churches to provide Free computers, monitors and assorted electronic equipment making them available to low-income families, students and veterans who otherwise would not be able to afford them.
Atlanta Computer & Electronic Donations Data Destruction Guarantee
Unlike other Donation Organizations or ewaste recyclers in Georgia all Data Destruction is handled in-house at a Beyond Surplus facility. We do not subcontract any data destruction or shredding, it is all handled at our smyrna warehouse. Keep your company compliant through your donation. Our data destruction methods are compliant with HIPAA, Gramm-Leach-Bliley Act, Sarbanes-Oxley Act, The Patriot Act, Identity Theft and Assumption Deterrence Act, and others.
Our Data destruction methods render all media "unusable and/or inaccessible". If we cannot secure wipe your device we will shred it For Free! See Atlanta Free Hard Drive Shredding
What happens to Atlanta Computer & Electronic Donations that cannot be Reused?
Beyond Surplus is registered as a ewaste Recycler, for all donated computer & electronic equipment that we cannot refurbish, re-purpose or find a home for we will make sure it is recycled responsibly. Unlike other Donation Organizations that landfill all equipment that they cannot re-use (While their hearts and minds are in the right place they are simply not equipped to deal with ewaste), Beyond Surplus is a responsible recycler, you will not see your recycled computers on a burn pile in the 3rd world on your 6 o'clock news. We adhere to a strict zero-landfill policy for all electronic waste and do not export hazardous materials to other countries.
Equipment failing to meet Reuse standards, unrepairable, old, obsolete or not contractually permitted to be remarketed will be Recycled & completely destroyed by demanufacture and or physical shredding. Virtually every component of computer equipment is broken down and Recycled. We demanufacture scrap computer equipment into it's base components – glass, steel, copper wire, aluminum, circuit boards, plastics, batteries and other categories.
Separated scrap material is passed onto certified intermediary processor facilities who take the scrap materials into the next step of recycling ensuring it is kept out of the landfill and transformed into new products.
Address: 1835 SOUTH COBB IND. BLVD SE #105, SMYRNA, GA 30082
Atlanta Computer & Electronic Donations Drop Off Center
In an effort to create a safe environment for both our customers and employees Beyond Surplus is offering a NO-CONTACT Electronics Recycling Drop-Off Service, this service allows our customers to bring in Accepted Recyclable Electronic Equipment and have no direct contact with anyone. Businesses & the general public can drop off equipment at our Atlanta warehouse during our business hours.

City Of Atlanta Information
Learn More About Atlanta on Wikipedia.com
Open & Explore Atlanta Google Map on maps.google.com
Locate Nearby Atlanta Google pharmacies on google.com
Browse List of Atlanta public and private schools on GreatSchools.Org
View Current Atlanta weather report weather.com